Can I sell my house without making repairs?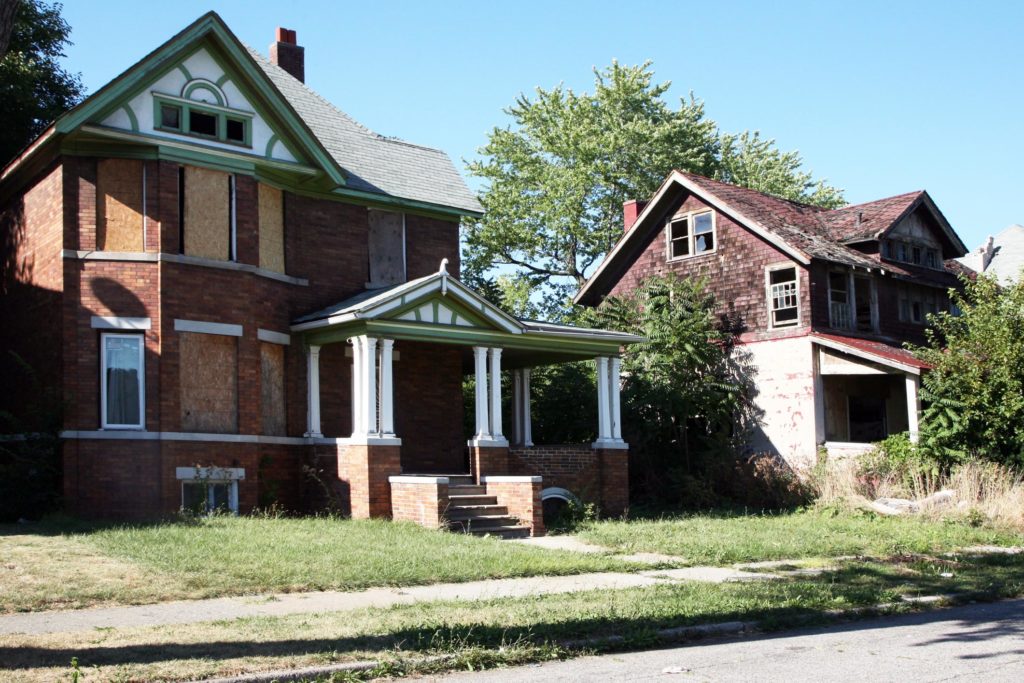 Trying to sell a house that needs work can be challenging when trying to go through traditional channels. Buyers shopping on RMLS are mostly consumers who are using conventional bank financing for the purchase. Banks funding these loans are not only looking at the buyer, but they are also looking at the collateral (your home) and so they have a set of rules about what home they will or will not finance. Oftentimes extensive repairs needed make a home unfinanceable.
Repairs are obstacles for buyers and sellers
In addition to the hurdles created by bank rules finding buyers who look past the work needed and see the value of the house underneath the repairs is also an obstacle. The list of potential buyers simply shrinks for a house that needs extensive repairs, because many buyers are not interested in doing the work.
This leaves the repairs to the seller almost as a prerequisite to selling. To make matters worse, aside from the time and capital investment of doing the repairs necessary, there is no guarantee that the amount of money put into repairs will necessarily be recovered in the sale price.
How to sell a house that needs repairs
Our team of experienced realtors has access to a dedicated network of cash buyers referred to iBuyers. This term iBuyer is short for "instant buyer" and represents corporate entities that buy houses with cash in large volumes, much the way an investor may buy stocks as an investment. They build up their portfolio using a variety of properties and largely are not dissuaded by the condition of the property. These buyers are interested in buying many types of houses, making them perfect buyers for owners trying to sell a house that needs work.
A network of buyers who don't care about condition
This network creates a unique position in the marketplace for us to connect reliable cash buyers with homeowners who want or need to sell fast, without repairs or conditions to closing. Connecting cash buyers with sellers has other advantages. Aside from a lightning-fast transaction, it removes banks from the transaction entirely. The iBuyers will make their own assessment about needed repairs and simply adjust the offer based on the real value of the house in its current condition. For sellers, this means that trying to sell a house that needs work does not depend on a buyer's ability to finance a loan on the house through a bank.
Multiple offers for distressed home
You've probably seen those "we buy ugly houses" signs around town. Most of those are either individual investors looking for great deals, or what is known as wholesalers, who are not working with their own cash, but instead looking to put your house under contract to tie it up while they shop for buyers to sell to at a premium.
We don't do it that way. We work with multiple iBuyers to present simultaneous cash offers to homeowners who want a fast and hassle-free closing. These offers are not an obligation to sell but do not come with conditions, stipulations, or last-minute renegotiation.
Speed is king in cash transactions
One of the key benefits of selling a house that needs work through the iBuyer program is that because cash is being used to pay for the house there is no bank involvement. No underwriting, no buyer qualifications, no conditions or endless inspections, and no renegotiations after an offer is accepted. From the time an offer is accepted in writing to the time you have cash in hand can be as fast as a week.
Save resources with an uncomplicated transaction
In addition to keeping bank financing out of the picture, you don't have to worry about paying buyer's agent fees, closing costs for a purchaser or any costs to market the home to get it sold. The buyer fee alone averages 4% of the sale price, so you can keep more of the sale price in your pocket, rather than paying more middlemen.
Trusted professionals to help guide you through the process
Our team of real estate professionals has been in this business for decades. We've seen every situation come up and can help you through any number of hurdles that would prevent you from selling your home through traditional channels.

Can I sell my house without making repairs?
Absolutely! Reach out today to arrange your free no-obligation offers!